Commercial Moving Made Easy in 5 Tasks
We've made your company's move easier by condensing YOUR list of to-do's down to FIVE things.
Has your company outgrown its current location? Or maybe your client base has grown too large to be a reasonable commute. Whatever the case, it's time to acknowledge the truth: you need to MOVE your company.
Planning a corporate move is challenging, to say the least – and we would know since we've been in the moving business for over two decades – but with our help, you can be relieved of all that STRESS.
To help you out, we condensed your list of packing chores to merely a few items that need a little personal attention from you. The rest is up to us. But keep our packing services in mind, because depending on which "package" of services you request from us, we could do your whole move on our own, including the packing.
What to Consolidate & Pack:
1. Clear the Shelves of your Bookcases
You'll want to pack away everything on your open bookcase shelves so that nothing gets disorganized during the move. Our guys can then easily lift the bookcases into the trucks – speeding up the loading process – and save you money. We do have library carts (essentially bookcases on wheels) available to make the process easier in case you have extensive shelving.
2. Empty Out your Cabinets
We know you don't want to unload your standard and lateral filing cabinets. Since most furniture is made to hold items in a stationary setting, it is usually unsuitable to move them when they contain items. Upright filing cabinets should at least have the top two (2) drawers emptied to prevent buckling during the move. Lateral file cabinets are built with a weight concealed in the back of them to prevent tipping when you open the oversized drawers. Please pack the items in these. When you lighten the loads, the whole transition process goes smoother. You'll want to pack the contents of your storage cabinets. Everything should be labeled accordingly, either by you or our employees, so that the unloading process is as straightforward as possible. We sell moving labels to assist in this process.
3. Clear Out your Desks and Take Personal Items Home
All the items in your employees' desks should be packed. Any breakables and personal items should be packed and labeled accordingly. Valuables should be taken home or transported directly by your employees. If they have small items like paper clips, writing utensils, etc., we suggest putting them in zip-lock bags to make the unpacking process easier.
4. Remove all the Food from the Office Refrigerator
Make sure you take out all food, especially perishable items, from the office 'fridge. Transport these items to your new location. Our movers will lift all heavy furniture and appliances, but we can't transport refrigerator and freezer items.
5. Take Out the Ink Cartridges in the Printers
We recommend removing the ink cartridges from your commercial printers before packing and loading printing equipment. That way you won't open the printer box at your new location and find what looks like an octopus' inky accident.
Five tasks isn't so bad, right? Especially compared to the multitude of chores you'd initially have. As always, we're here to offer advice, give you a quote, and offer more packing suggestions. Just call 585-288-8000 and let us know how we can help make your move easier!
We dare you to move.
Related Posts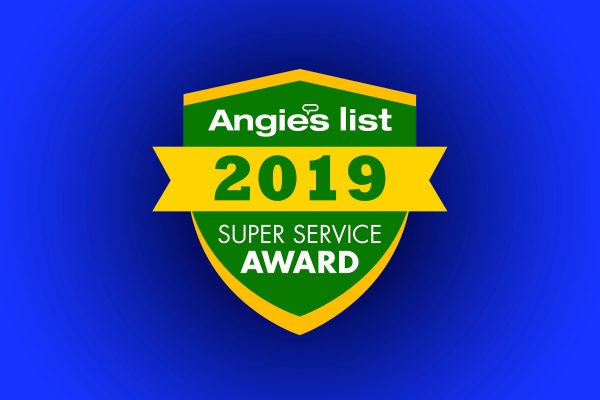 Interior Moving Services Earns 2019 Angie's List Super Service Award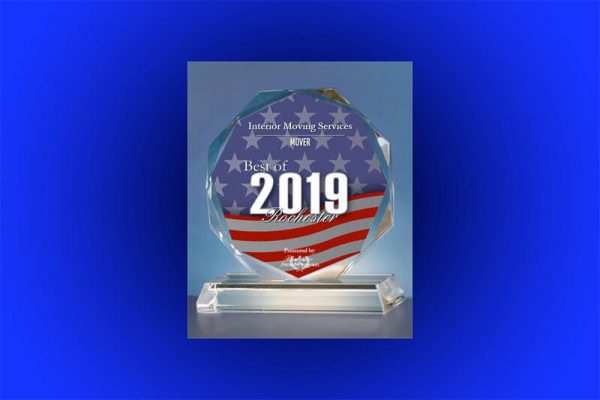 Interior Moving Services Receives 2019 Best of Rochester Award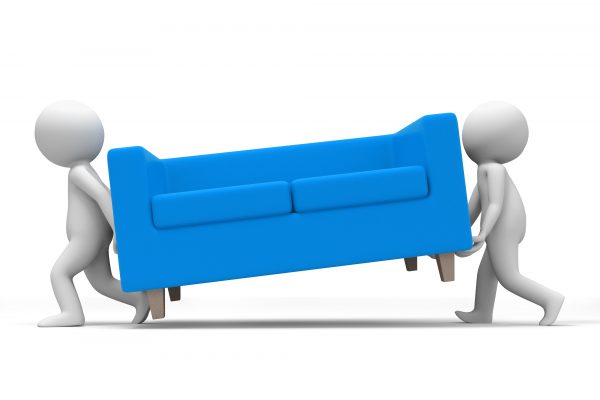 Local Moving Company is HIRING!