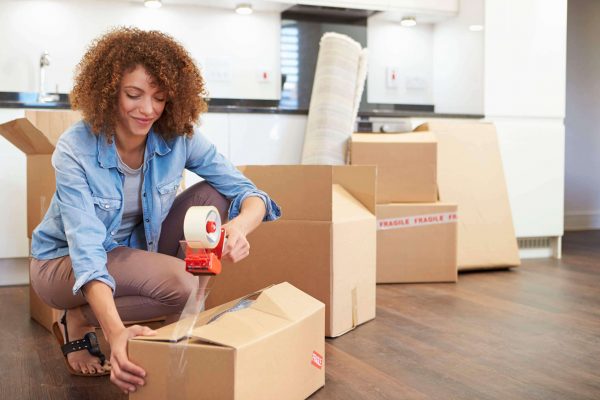 We provide all the packing supplies you'll need so you don't have to worry about it. If you're packing your own belongings, we encourage you to use the smaller boxes for the larger items. We also provide a double wall dish barrel for kitchen things since it's made with a double wall that will sustain the weight.
To pack your wardrobe, portable wardrobe compartments are available. For breakables, valuables, family heirlooms, etc, we offer newsprint, which has no ink and won't leave smears or streaks behind.
We do offer equipment rental for commercial enterprises.
| ITEM | SIZE (L, W, H) |
| --- | --- |
| Book Carton (1.5) | 17" x 12" x 12" |
| Medium Carton (3.0) | 18" x 18" x 16" |
| Large Carton (4.5) | 18" x 18" x 24" |
| Dish Barrels | 18" x 18" x 28" |
| Wardrobe Carton | 18" x 21" x 48" |
| Picture Sleeve | 4 piece set 40" x 60" |
| Bubble Wrap | 24" wide |
| Packing Paper | 25 Pound Bundle |
| Heavy Duty Tape | 12 rolls per box |
| Commercial Stickers | 500 per roll |
| Mattress Sleeve | King, Queen, or Twin |
| Plastic floor runner | 24" x 50' |
| Shrink Wrap | 18" x 1500' |
| Moving Blankets | 72" x 80" |