How to Tell Your Clients About Your Office Move
What's one of the most important details of your company's move you do not want to forget? Communicating with your customers! Regardless of the reason of your move, your customers need to know where they can find you. Your clients are your livelihood, so treat them like it!
What are the best ways to keep them informed about your company move? Check out these 3 tips!
1. Inform Your Customers in Advance
Make phone calls, email, send a business letter in the mail
Let your customers know in advance that your office is moving – at least a month before the move day.
You can inform them using several different methods:
Send a short note in your invoices and receipts, listing your new address and phone number (if applicable)
If you have your customers' contact information, send them an email with your new location and the date you'll be moving in
Create a banner for your company's website announcing the upcoming move
If your company is active on social networks like Twitter, Facebook, LinkedIn, and others, broadcast your move on all channels – and do so more than once to be sure all your followers are duly notified
If you have office neighbors, you can tell them your company's new address so that they know what to tell customers who show up to the wrong office
If you prefer a more traditional method, write them a Company Relocation Letter
Obviously, being as thorough as possible works to your greatest advantage. Your customers will thank you!
2. Update Your Online Listings
As soon as you officially move into your new location, don't forget to update your online listings. The last thing you want is for your customers to show up at the wrong address. Worst case scenario, they become so frustrated with your business that they leave your company. Remember, one bad experience is all it takes to lose a customer, potentially for good.
Make sure you update all your online listings – not just Google+ Local. Google uses multiple sources to display business data, so you want to make sure your NAP (Name, Address, and Phone Number) is the same across all listings. Some common examples are, in addition to Google+, Yelp, Facebook, Trip Advisor, Localeze, Infogroup, and Acxiom.
In addition, don't forget to update your own website's Contact Us page and Homepage. The point is to be unified across the board.
3. Host an Open House
If you want your customers to see your new location, host a grand opening ceremony! An Open House is a great incentive to get your clientele to not only visit your new location but also engage with your company. Getting them on-site is the perfect strategy to get them familiar with your new office so they know where to go the next time they need your services.
Invite all your customers, even those who haven't purchased from you in a while. Your new location might be more advantageous to them! You can send a note to say, "We'd love to see you again!" with directions to your new office. By the time the Open House ends, you may have not only gained additional customers, but retained many previous ones as well.
In Summary
We know company moves can be stressful, but one thing we strongly recommend you to remember: inform your client base. You don't want to lose the customers you've worked so hard to acquire and retain. We hope these 3 suggestions will help you know how to communicate efficiently!
We've been commercial movers since 1992. If you need help making your commercial move as smooth as possible, contact us and we'd be happy to help!
Related Posts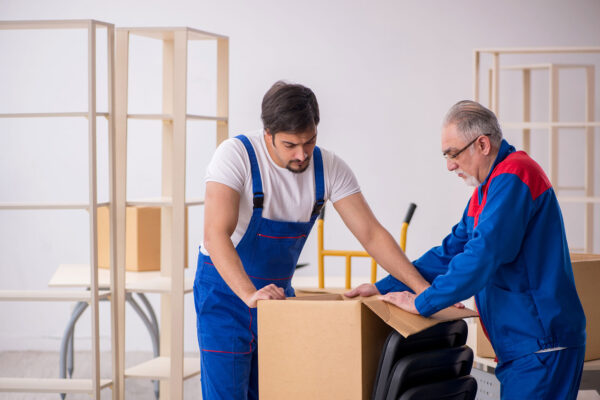 8 Tips When Moving Commercial Offices